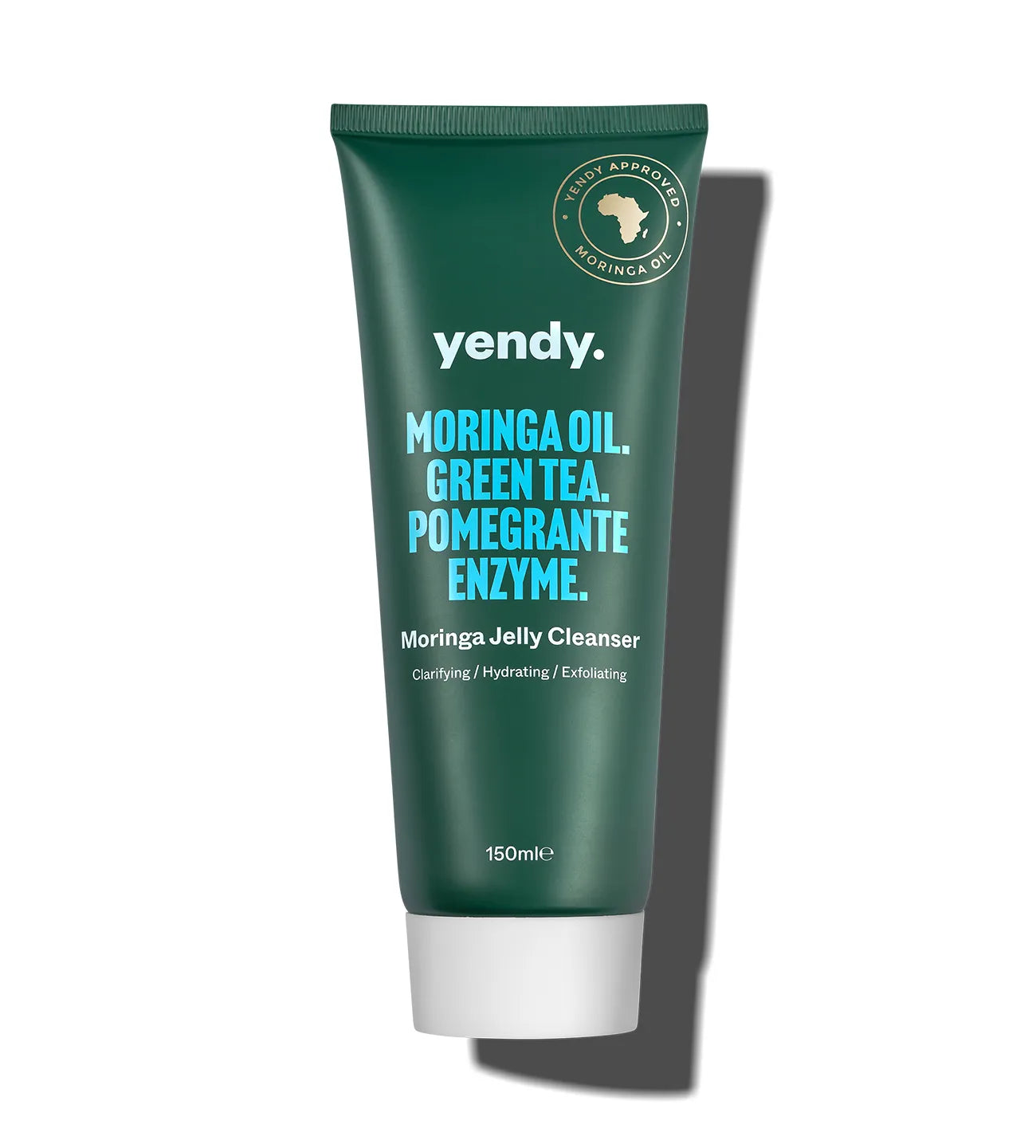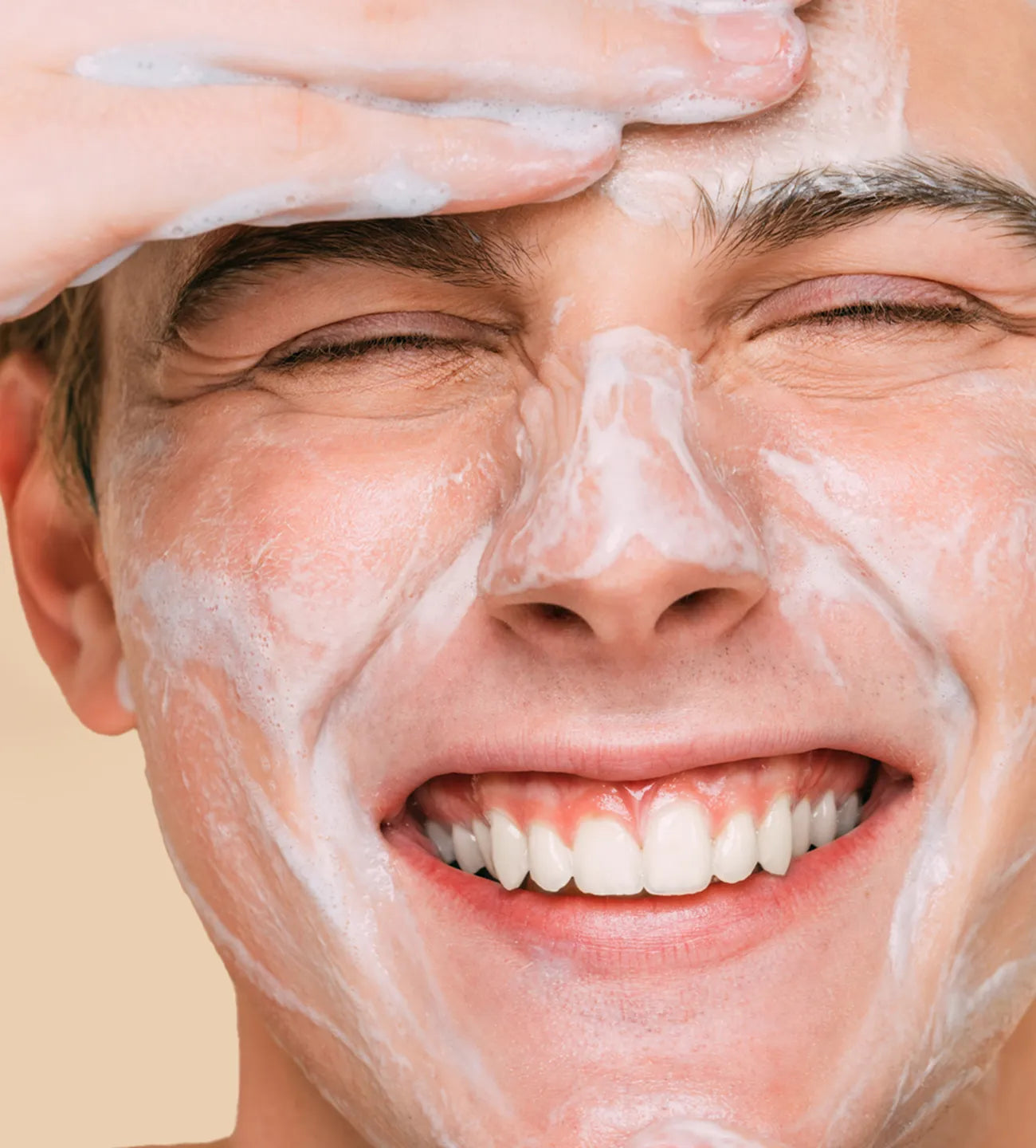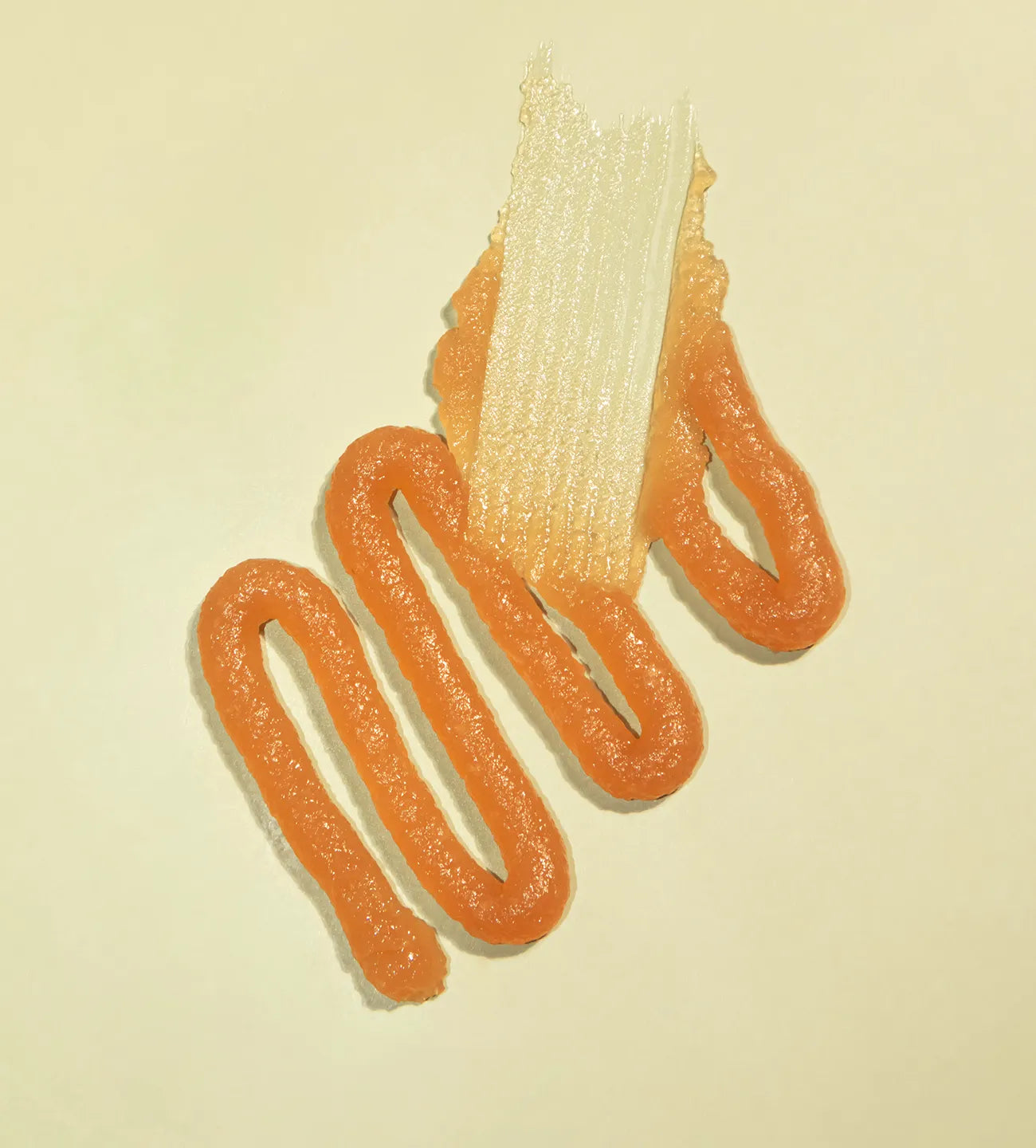 Description

Our non-drying cleanser combines Yendy Approved™ Moringa Oil, Green tea extract, and Pomegranate Enzyme to deeply cleanse pores, eliminate dirt, dead skin cells, and buildup for a balanced, radiant, and revitalised complexion. This gentle but effective jelly cleanser nourishes and hydrates, leaving your skin feeling refreshed, revived, and dewy. Perfect for all skin types.
BENEFITS

Gentle Cleansing: Moringa oil is known for its gentle cleansing properties, effectively removing impurities and makeup without stripping the skin of its natural oils.

Antioxidant Protection: Green tea is rich in antioxidants, helping to protect the skin from environmental damage and reduce the signs of aging.

Exfoliation: The pomegranate enzyme contributes to gentle exfoliation, promoting cell turnover and revealing fresh, radiant skin.

Hydration: Moringa oil is also moisturising, helping to hydrate the skin and maintain its natural moisture balance.

Anti-Inflammatory: Green tea and pomegranate enzyme may have anti-inflammatory properties, soothing the skin and reducing redness or irritation.

Brightening: The combination of these ingredients may contribute to a brighter complexion, helping to even out skin tone.
INGREDIENTS

Aqua (Water), Glycerin, Coco-Glucoside, Lauryl Glucoside, Hectorite, Lactobacillus/Punica Granatum Fruit Ferment Extract, Glyceryl Oleate, Phenethyl Alcohol, Citric Acid, Benzyl Alcohol, Moringa Oleifera Seed Oil, Crambe Abyssinica Seed Oil, Sodium Gluconate, Camellia Sinensis Leaf Extract, Salicylic Acid, Leuconostoc/Radish Root Ferment Filtrate, Sorbic Acid, Sodium Benzoate, Potassium Sorbate, Tocopherol, Hydrogenated Palm Glycerides Citrate.
RECYCLING

Tube & Cap are made from 100% Post-Consumer Recycled Plastic.

Remove tube from carton. Carton is 100% recyclable so can be disposed of in your domestic recycling.

Cap and tube are both 100% recyclable in domestic recycling. Please follow these steps:


1) Separate cap and tube
2) With scissors, cut the top the tube
3) Rinse out all of the contents of the tube and cap
4) Put into recycling bin
SHIPPING DETAILS

Orders shipping to the U.K are delivered using Royal Mail and delivered within 3-5 business days (Monday to Saturday) Free shipping occurs on all orders that are £40.00 or more.

For orders shipping within the U.S., we ship using USPS. Please expect delivery between 5-7 business days (Monday to Saturday) Free shipping occurs on all orders that are $50.00 or more.

All shipping destinations outside the UK will receive tracking numbers in the order confirmation email. If you have any questions please do not hesitate to reach out to a member of our Customer Success team at hello@yendyskin.com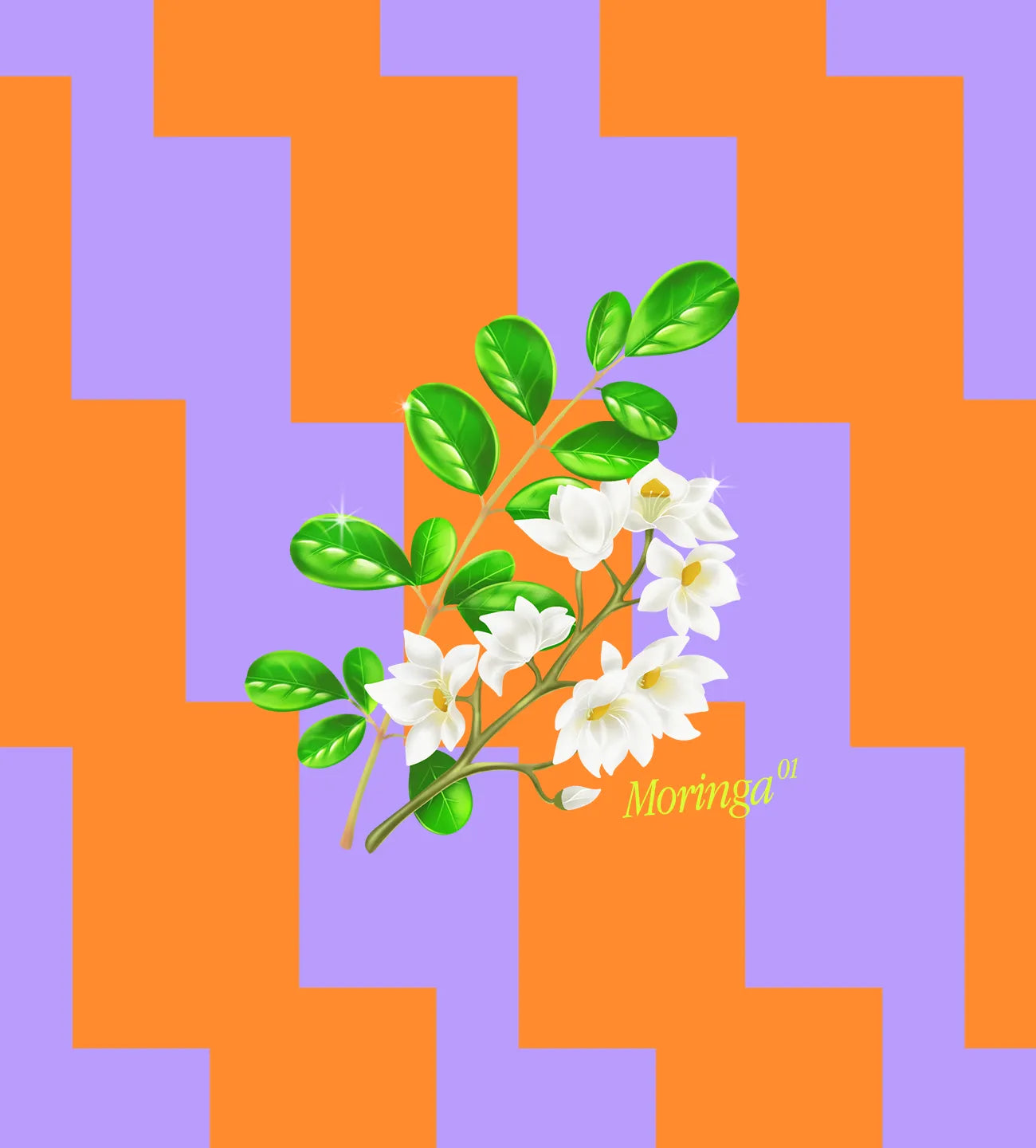 CORE INGREDIENTS
Moringa Oil

Our Yendy Approved™ Moringa oil contains antioxidants and nutrients that deeply nourish, cleanse and protect the skin from environmental damage. The hydrating and anti-inflammatory properties also help soothe and restore a radiant glow and youthful tone. Moringa oil leaves skin looking refreshed, vibrant and healthy.
green tea

Green tea is rich in antioxidants that help protect the skin from free radical damage that can accelerate visible signs of aging. Compounds found in green tea called catechins help reduce inflammation in the skin, improve skin thickness and elasticity, and calm irritation from conditions like acne
pomegranate enzyme

Pomegranate enzyme is a gentle exfoliator that dissolves dead skin cells and improves skin texture without harsh scrubbing. It also helps brighten and even out skin tone by fading signs of sun damage.
APPLICATION
First, wet your face with warm water, apply a quarter-sized amount of cleanser to your hands, rub them together to activate the rich foaming action, then gently massage the foamy cleanser onto your skin using circular motions for 30 seconds allowing the ingredients to fully penetrate. Rinse thoroughly with warm water and pat skin dry with a soft, clean towel.