Serum bundles

the face oil that your skin deserves.

A blend of Africa's most powerful superfood oils formulated to treat, soothe, and nourish your skin.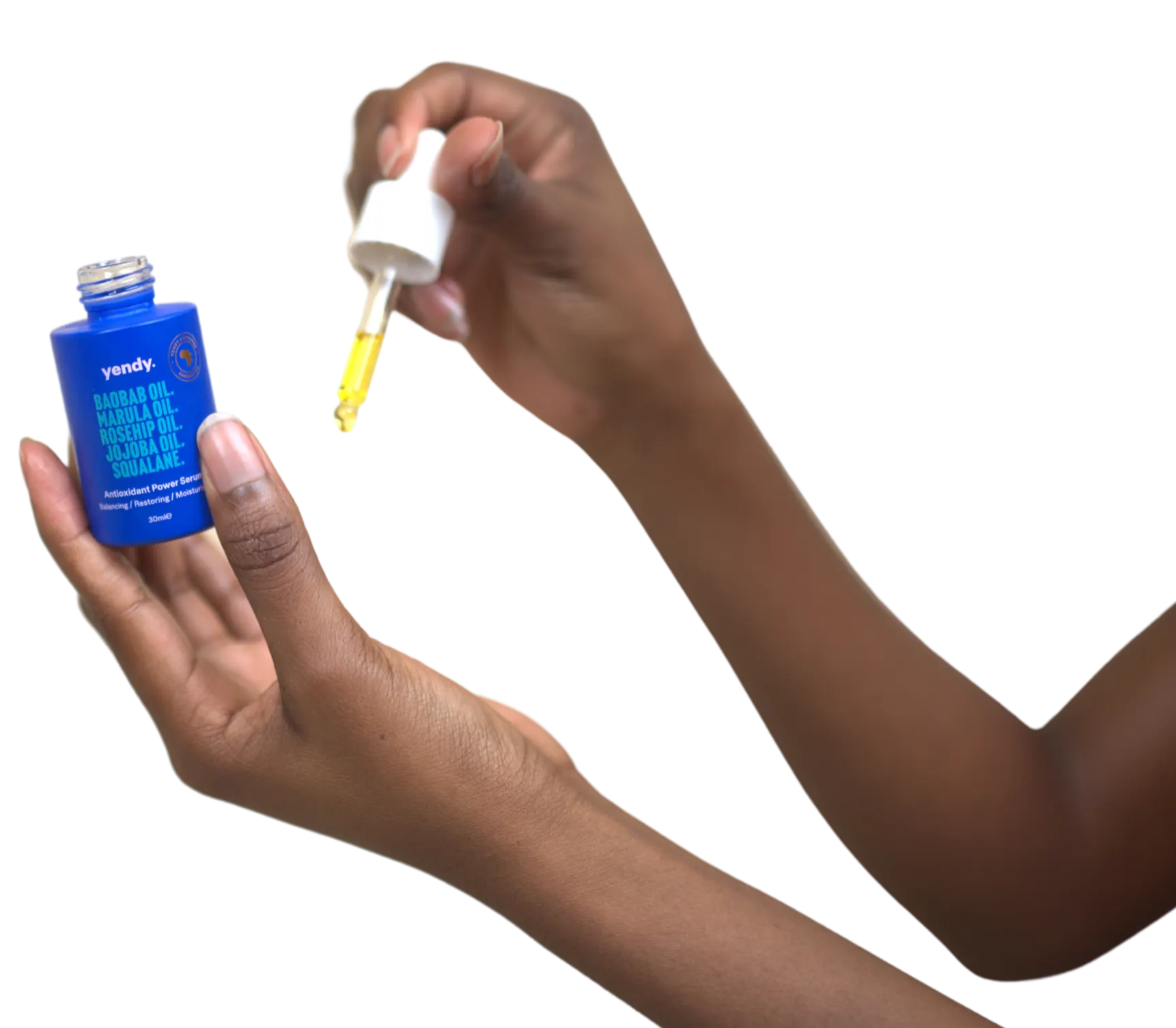 Our best selling Antioxidant Power Serum combines Yendy Approved ™ African Superfoods with active ingredients and modern science to create skincare driven by results, and led by purpose.
🌟 Achieve clearer, more radiant skin in 30 days or less
👩🏽‍🔧 Repair your skin barrier and reduce inflamation
💦 Helps to hydrate, soften, and improve skin elasticity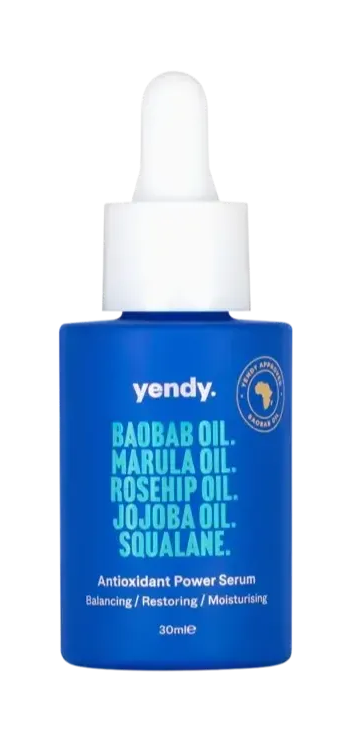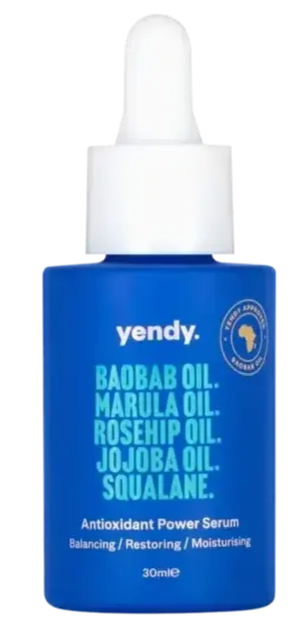 some are calling it liquid gold.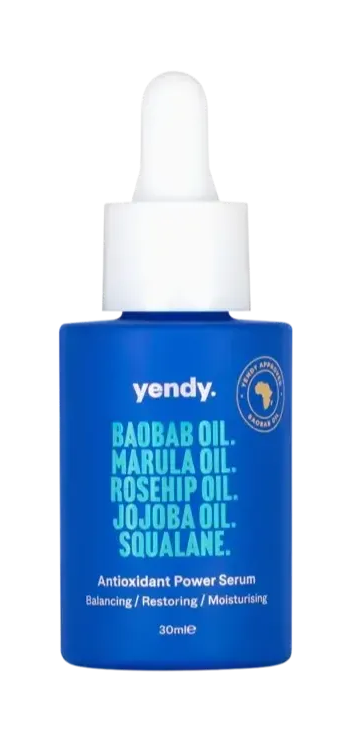 A scientifically crafted 100% natural blend of Africa's most powerful superfood oils. A formulation philosophy driven by results, and led by purpose. Hand selected ingredients to feed your skin with everything that it needs, loves and deserves.
We've spent years perfecting our blends to ensure maximum efficacy, and total performance.
Yendy Approved ™ African Baobab oil is clinically proven to treat and improve acne and lighten dark spots.
Our oil-based serum has the highest antioxidant content of all superfoods.
Using a potent formula of hand selected ingredients: marula, rosehip, jojoba oils, and squalane work to reduce inflammation, lighten dark spots and impart a dewy, luminous glow. 




We want the women who produce our Yendy Approved™ Superfood ingredients to have a fair wage and a better quality of life. It's not too much to ask for. We've worked for years to spread the message about the cooperatives we work with and the provenance of our products. It starts with a simple desire to do and be more.
We want the women who produce our Superfood ingredients to have a fair wage and a better quality of life. It's not too much to ask for. We've worked for years to spread the message about the cooperatives we work with and the provenance of our ingredients. We know who our suppliers are and we see their lives changing every day.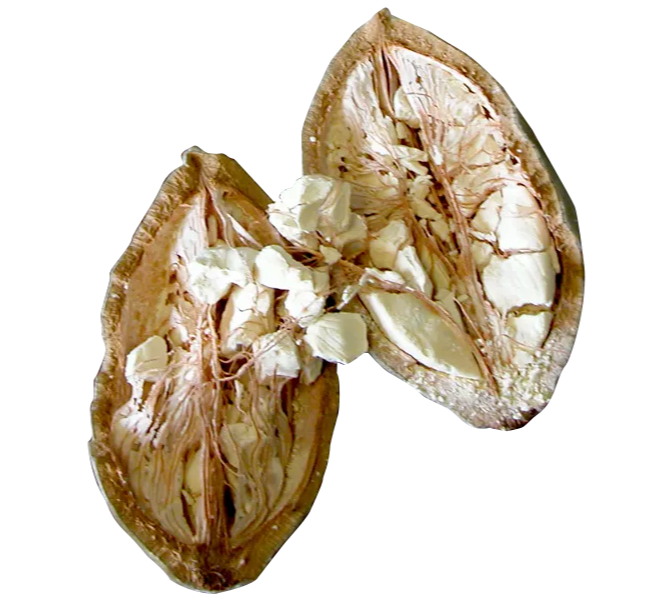 Yendy APPROVED™ baobab seed oil.
Packed with vitamins B, C, and Omega 3s, when used for the face, it can help with dry, aging, and dull skin.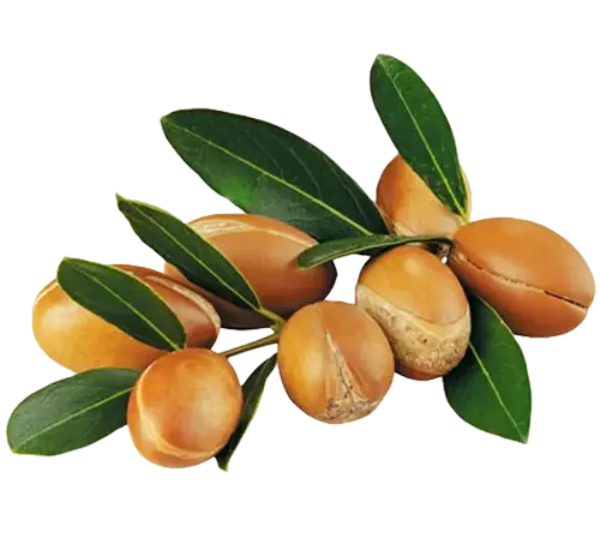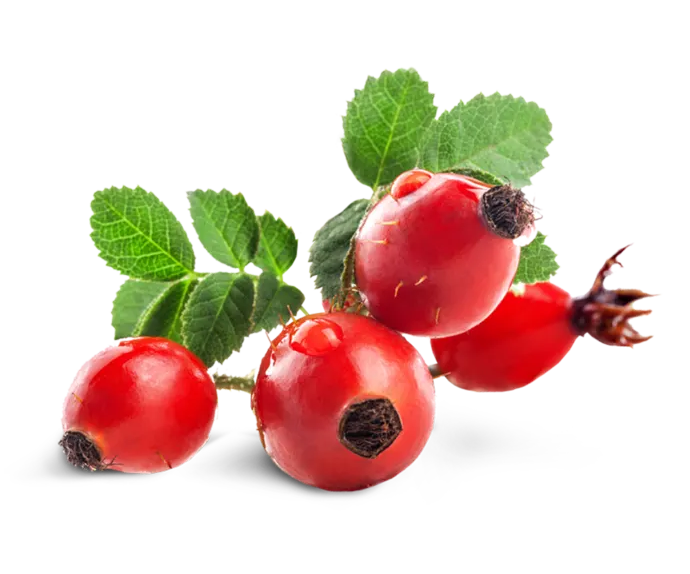 Rosehip oil contains a wealth of essential fatty acids, including linoleic and linolenic acid. Fatty acids help to keep cell walls strong so that they don't lose water.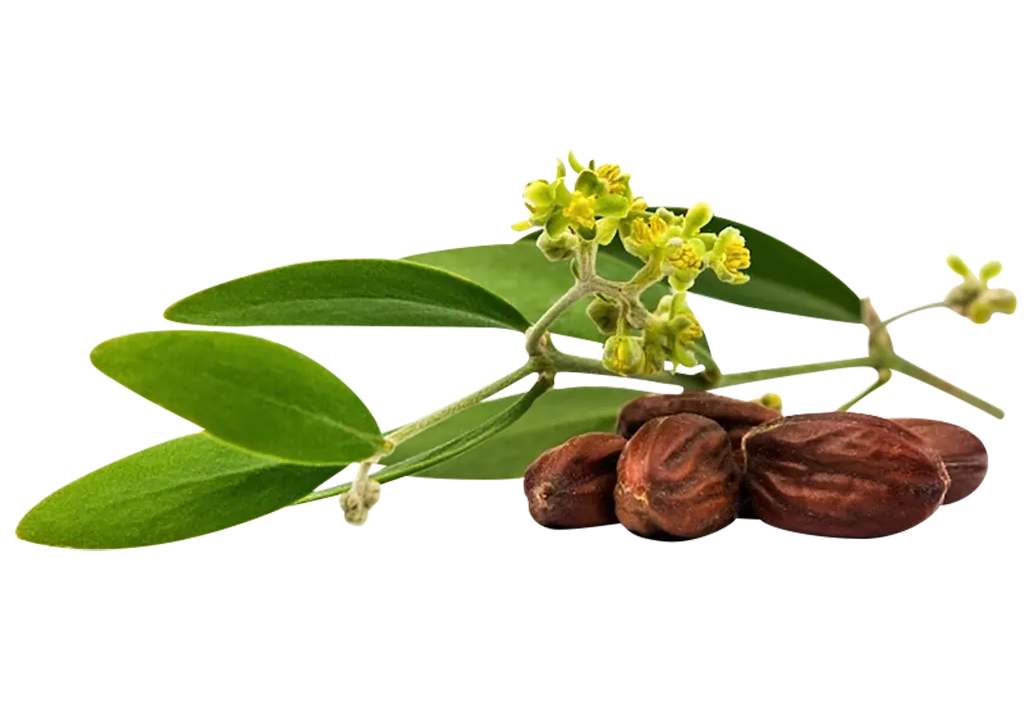 Jojoba oil stimulates collagen production and can help to shield skin against UV damage. Vitamin E has anti-inflammatory properties and can help to balance sebum levels.

"This one's packed with all the greatness Africa has to offer: baobab for that antioxidant hit, marula to hydrate and restore tone, jojoba for acne and scarring, plus squalene and rosehip oils to help fade dark spots."

"This UK-made, vegan and cruelty-free serum has sustainability at its core. Working with small-scale female producers in Africa, the serum is packed full of baobab, rosehip and squalane oils to leave skin dewy and hydrated"

"It is designed for sensitive skin and combines naturally beneficial African Superfoods with scientific backing to solve common skincare woes"

"Baobab seed oil boasts the highest antioxidant content of all its superfood friends, increasing collagen production in the skin, whilst lightening dark spots and locking in moisture."
We don't take an airy-fairy approach to skincare. We're no BS. Yendy does things by the book as standard and we're unapologetic about it.

Cosmetic scientists in our East London-based lab formulate our products in-house with an aim for our formulas to contain the fewest ingredients possible whilst still delivering the highest potency.

You have a right to know what you're putting in and on your body which us why we'll tells you exactly what's in our formulas (we even decipher those long, hard-to-pronounce names) and our African ingredients come with a Yendy Approved™ stamp, so you know we can trace them.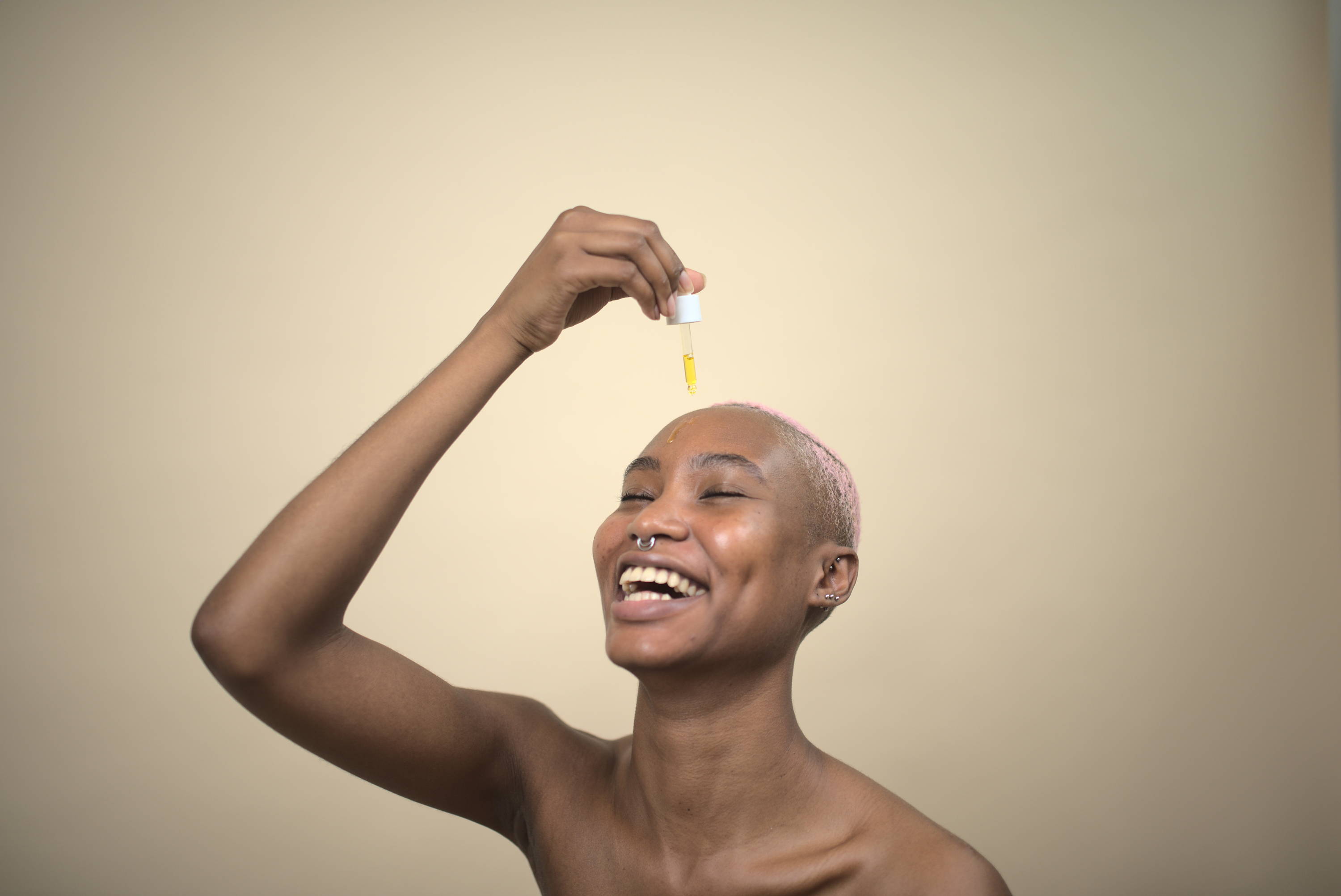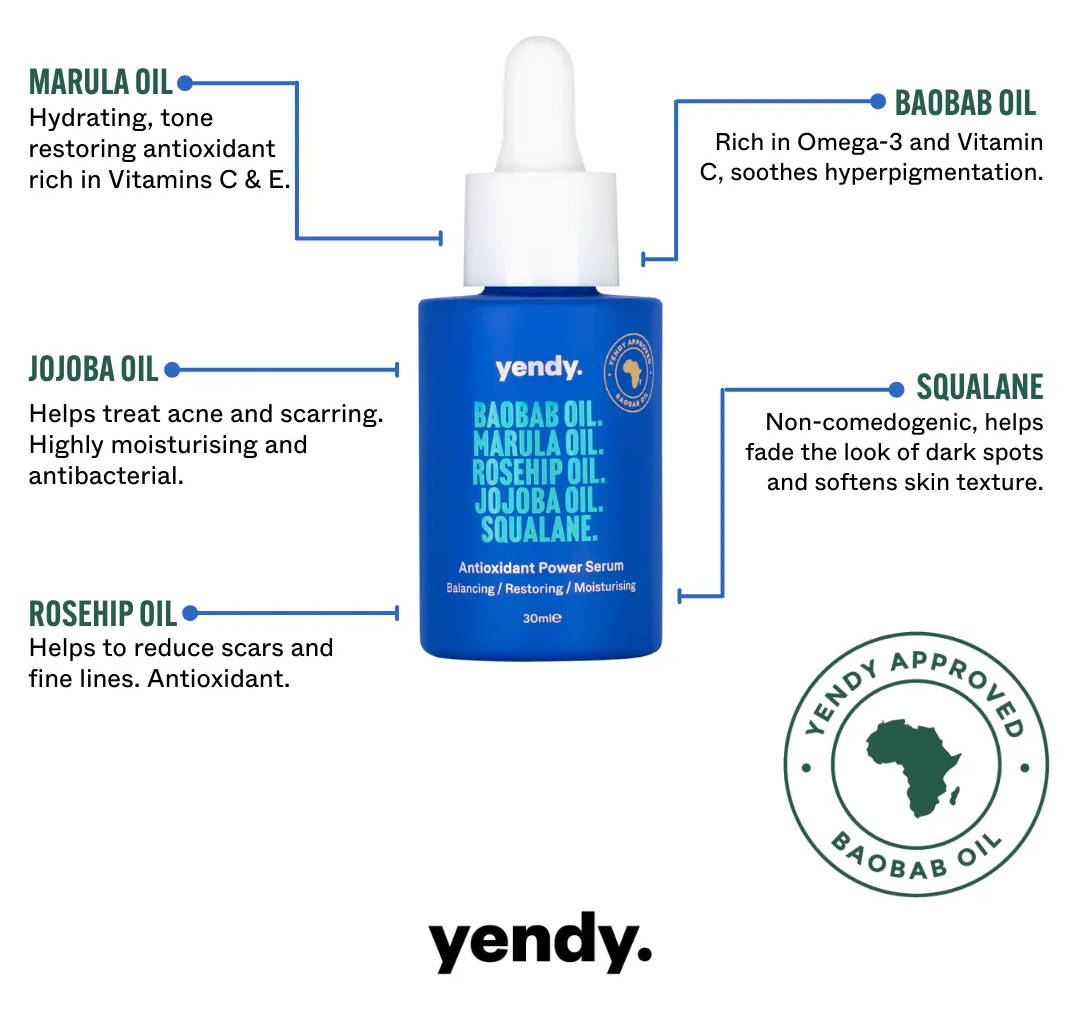 Rich in omega-3 from our homegrown Yendy Approved™ baobab seeds, our oil-based serum has the highest antioxidant content of all superfoods. It uses a potent formula of skin-loving ingredients including marula oil, rosehip oil, jojoba oil and squalane to reduce inflammation, lighten dark spots and instantly impart a dewy, luminous glow.
Real customers. real progress.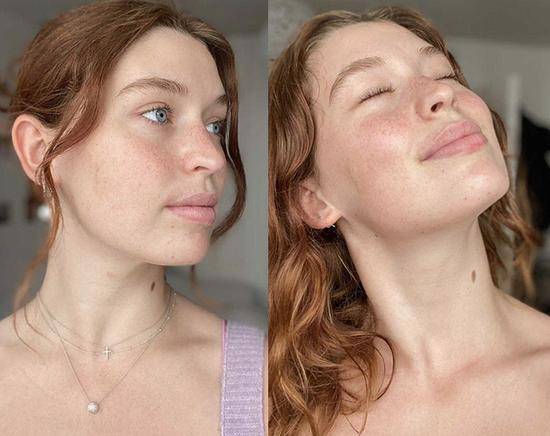 "The serum definitely made my skin feel more luminous/glowy. The formulas are lovely" @rubycarlk
"I would like to declare these as the best skin care products I have ever used!" @caylansamuel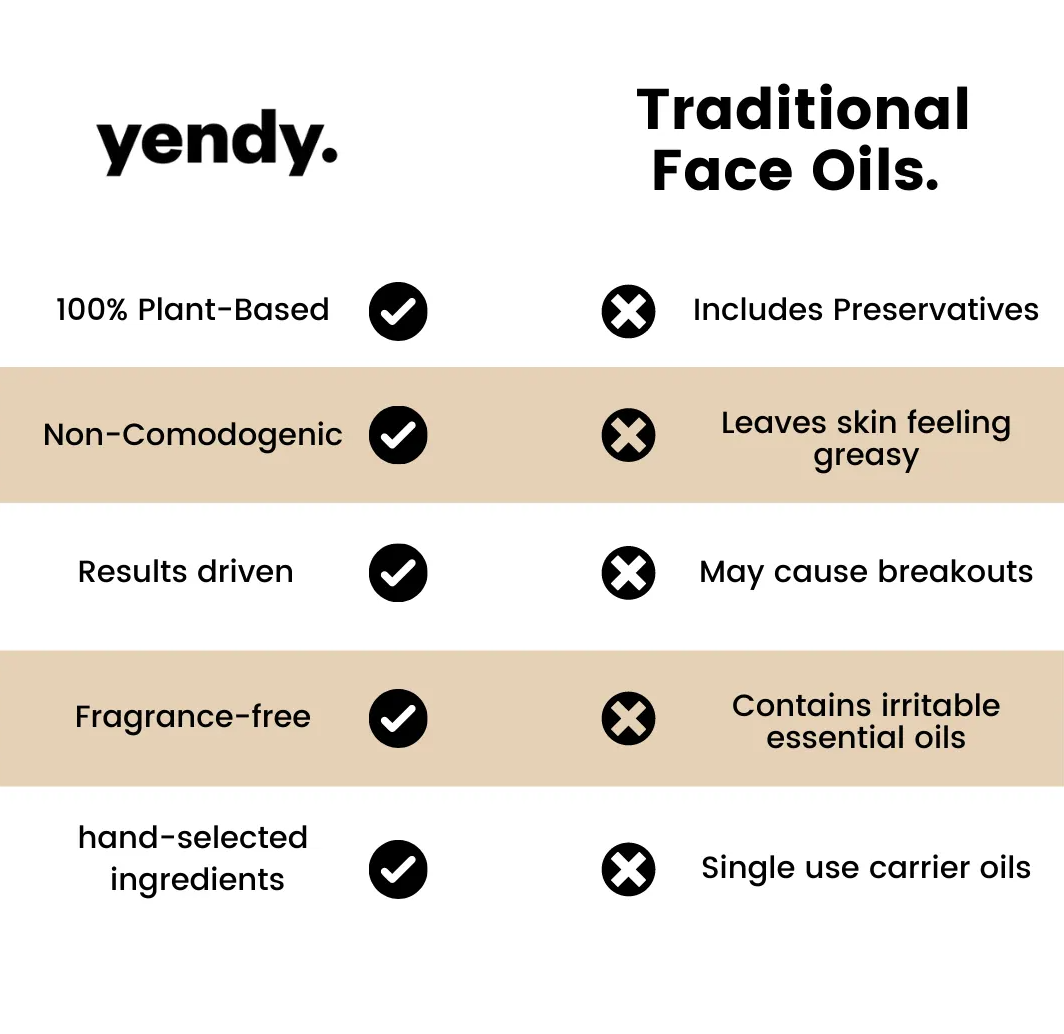 don't just take our word for it:

Staple Serum!
This serum has worked so well for my skin! I usually use Rosehip or Marula oil individually; however, I have really seen the benefits of them being combined to make this five star dream in bottle. I was curious to know whether it would be greasy but I am happy to report that this serum is light yet still incredibly nourishing! It's great to use as part of your everyday skincare routine and also as a pick me up for your skin just before make-up application - win win! My skin is smoother, brighter, for sure!
Michelle A
⭐️⭐️⭐️⭐️⭐️
Resolved my acne in a few days.
I suffer from painful spots and acne on my forehead, with unsightly red blotches where the skin is suffering or as the spots heal. The power serum has resolved this in less than a week. Since beginning using the power serum I have had no skin complaints, not even after shaving, when often I get flare ups below my beard line. I can't wait for the moisturiser, cleanser, and toner to complement my power serum.
Joshua E
⭐️⭐️⭐️⭐️⭐️
Serum of Dreams
After waiting for so long for this serum to be released, I wasn't disappointed!!! Absolutely lovely consistency and leaves my skin so moisturised and glowy, without being greasy. When I first saw the serum I was a bit concerned that it would be too oily but I was so wrong! It sinks into the skin beautifully and leaves it looking so healthy. My other skin care (although most probably not needed anymore) sits perfectly on top. I highly recommend this product, with the added bonus of being ethically sourced and natural. Love love love!
Gill O.
⭐️⭐️⭐️⭐️⭐️
Amazing Stuff
I had been having some issues with dry and dull skin and was recommended Yendy by a friend. I am a man reborn! It has totally transformed my skin. All natural skincare is the way forward. Keep those chemicals away people.
Charlie O.
⭐️⭐️⭐️⭐️⭐️
How many bottles of the Power Serum do I need?
Each bottle will last approximately one month (depending of frequency of use). We reccomend 2/3 drops depending on yout skin type twice a day for optimal and long lasting results.
How do I apply the Power Serum to my face? 
For best results, always apply after cleansing and toning. It's dynamic enough to use within any facial skincare routine. Use 2-3 drops warmed in your hands.

Perfect for morning and evening. With your finger, dab the oil in small dots onto your skin, be careful around the eyes. Then softly smooth and press the oil onto your face and neck, using the whole surface of your hands. Apply the oil from your nose to ears, eyebrows to the hairline and neck to jawline.
Can I include the serum with other skincare products in my routine?
Absolutely! We reccomend using the serum as a treatment after cleansing and toning, or as a moisturiser depending on how many steps you have in your routine. Because the serum is fast absorbing and non-comodogenic it works well with other products and won't leave your skin feeling greasy or oily.
Do you have any more products?
Yes! We'll be releasing our highly anticipated Super Shea Moisturiser in the new year. You can sign up to the waitlist on yendyskin.com
*The following safety guidelines should be observed before using Yendy's Antioxidant Power Serum.
Our products contain oils from natural nuts, seeds and fruit. If you have any allergies please read the product label carefully. We recommend that people with sensitive skin perform a patch test first to ensure there is no reaction. Discontinue if irritation occurs.
Yendy's products are made with naturally derived ingredients, which in rare cases may cause sensitivity in certain individuals. If sensitivity occurs, discontinue use immediately.
If you are uncertain about possible sensitivity, always do a patch test before use or consult your healthcare professional.
Products and advice by Yendy Skin no claim to cure or prevent any disease or medical problem and is not intended to substitute other therapy or medical advice.
In the case of pregnancy please consult with your health care professional.
All products are for external use only.
Legal Disclaimer
The information on this website is has been compiled from published sources and is provided only as a guide. Although every effort has been taken to ensure that information published on this site is correct and up to date, Yendy cannot guarantee the accuracy of all information presented, and accepts no liability in respect of any omission or error. The customer should always satisfy themselves as to the ultimate suitability of a product for an intended application. Yendy accepts no liability in the unlikely event of an adverse reaction occurring when using one of its products.
Our Address: Wework Aldwych House, 71-91 Aldwych, London, England, WC2B 4HN